So here it is! The Beauty Fiend Blog's 1st Birthday giveaway! I've been putting this prize together for a while now and heres what you could win: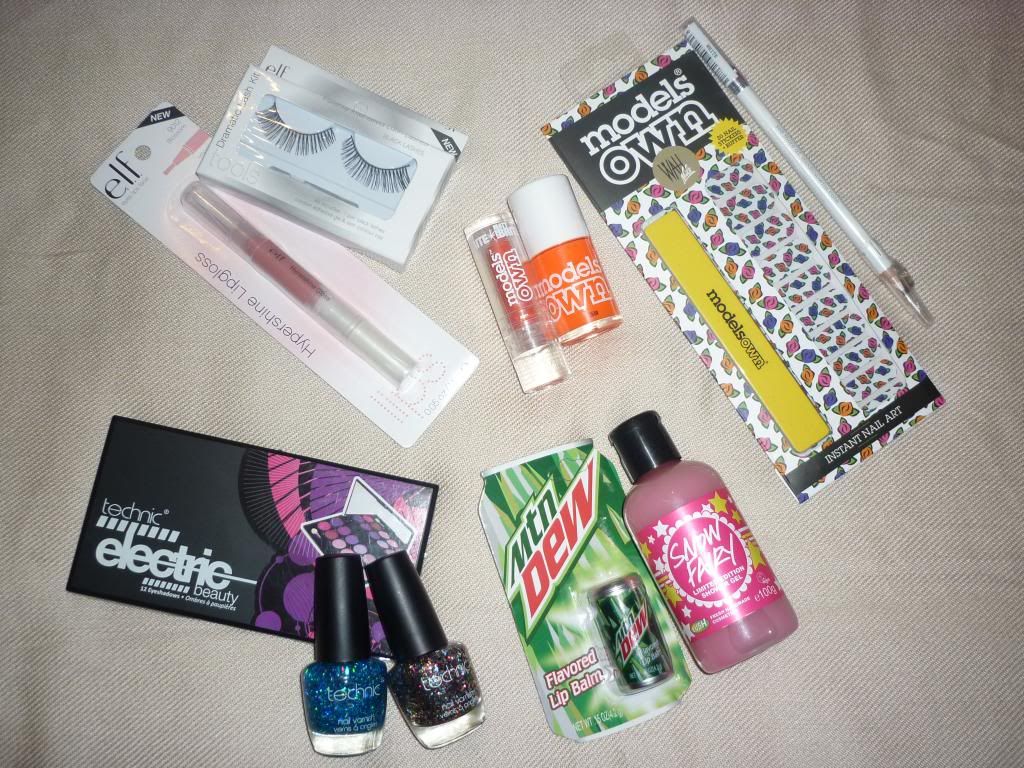 Models Own nail polish in Fluro' Orange, lipstick in Orangeade, nail wraps and a white eyeliner. ELF Dramatic falsh eyelashes and Hypershine lipgloss in Blossom.
Technic Ultra Violets palette and glitter polishes in Carnival and Mermaid.
Mountain Dew lip balm and Lush Snow Fairy shower gel.
The rules are as follows:
UK based followers only, sorry!
Must be over 18 or have parents permission to enter.
Must be following via Google Friend Connect.
When you leave a comment, please include your email so I can contact you if you win!
New followers are welcome to enter, but if it is clear you only enter giveaways you will be disqualified.
Best of luck to you all! The giveaway will close on the 13th of January and I will announce the winner and contact them via email.